As we enter the time for admission decisions, before making your decision, read 
'A Case For Majoring In Philosophy'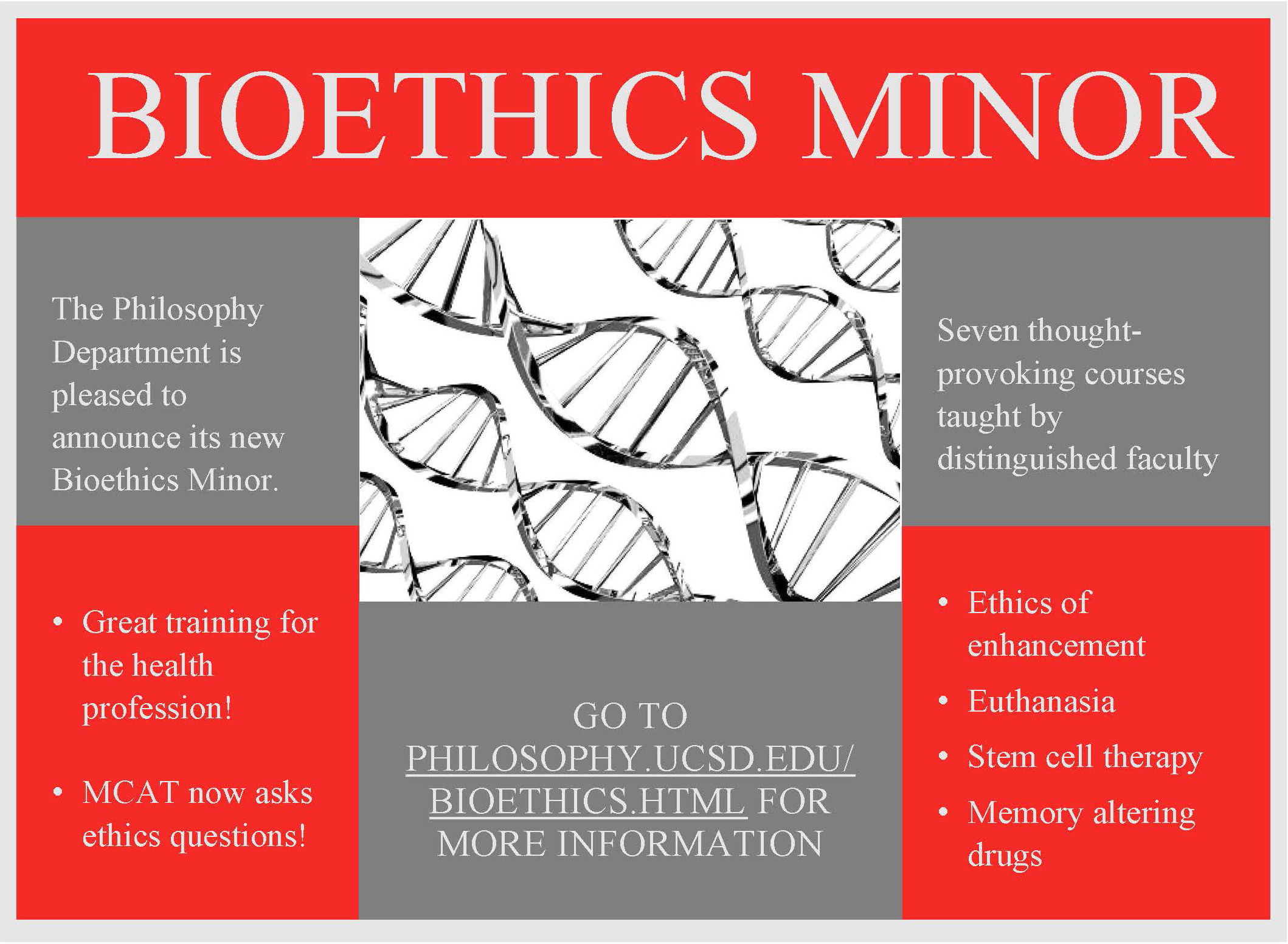 We teach students to think critically, analyze logically, and provoke inventive thinking. Skills valued by employers. Skills valued for global citizens.
We are ranked top 10 or better nationally and globally in multiple sub-fields; we are ranked 23rd overall.
We help students make sense of their world, and contribute to helping others make sense of theirs.
or
 Why Major in Arts
 & Humanities? [
Video
]
---
---
Philosophy "is born out of wonder at the world and it works against confusion. Now, of course, there's much to wonder about and a lot of confusion. So maybe that is why the 21st century may become very philosophical."

- John Cleese, actor, writer, philosopher: 22 Public Service Announcements for the American Philosophical Association
---
Departmental Statement on Travel Ban
The Department of Philosophy of the University of 
California San Diego would like to express our dismay over the 
immigration and travel ban enacted by the President of the United 
States on January 27, 2017.  With a global perspective on issues of 
morality and justice more important than ever before, the Department 
continues to welcome collaboration and exchange with scholars from all 
over the world.  We wish to affirm our support and appreciation of all 
our students, instructors, and collaborators adversely impacted by the 
executive order. If you are in need of assistance or resources 
concerning visa status, travel or immigration, please see the 
following webpage provided by the International Center: 

http://ispo.ucsd.edu/policyupdates.html
.